Planning a wedding a very big undertaking, to me it's felt like wedding planning is a second job. Many brides like me use multiple vendors to make their dream wedding a reality. Your wedding vendors are one of the most important elements in your wedding. Having professional wedding vendors are essential to the success of you day. The following tips should help clear some of your questions regarding choosing your ideal wedding vendors!
First and foremost, set a realistic budget!! By setting a budget and vowing to stay within its limits, most brides avoid overspending. If it were up to me, I'd hire David Tutera to help me plan the most magnificent wedding of my dreams but that in itself would suck up my entire budget! And although he can do quite a bit with red plastic cups and an invisible venue, I'd prefer not to take my chances.
Setting a budget can seem arbitrary at first, for example you have never bought pin spot lighting for a reception before, and how does one know how much it costs? Do your homework! There are many magazines and websites that give you a range of prices for wedding related products such as venue, décor, photography, lighting, DJ and other vendors. Some examples include: the Washingtonian, Grace Ormonde and specific vendors websites (we list starting price right on our website). From this information you can see the types of vendors you are attracted to and their ballpark cost. Once you have a ballpark for everything you want, pencil in the vendors/items you MUST have such as an amazing DJ, spectacular florist or perfect venue. Once you have your Cinderella list of items, it's time to try to make it all fit within a budget. The best way of doing this is ranking the must have items and then everything else and see what can be cut. Do not use a budget set by a friend or an arbitrary budget set by a website, what is important to you may not be important to them, what you think is necessary may have only been an option for them, thus using someone else's work may seem like a good idea at first but will confuse you in the long run.
So once a list of EVERYTHING is created and a total cost is established it is time to start scaling back on certain items, splurging on others, cutting items that would be nice to have and deciding on what is the most important. Certain items do not have to be cut out, but their budgets may need to be scaled back. Many brides decide to go the do it yourself (DIY) route on items they may not want to spend a lot of money purchasing such as table cards, bouquets and guest gifts. This can save the budget and provide a unique personalized touch to the wedding. There are plenty of DIY websites out there but some of our favorites include www.budget-wedding.net/, www.stylemepretty.com and  www.junebugweddings.com
I would suggest choosing and booking your venue before moving on to any of your other vendors.  If possible visit numerous venues and ask very specific questions, such as "Will there be two weddings the same day in my wedding location, What if the other wedding runs late?", "Is there a ceremony fee/cake cutting fee?" or "Does the site offer food or a preferred caterer?" Prepare your list of questions ahead of time based on your wants and needs.
Once you have a budget and a venue, figure out what is the most important to you. For example the most important thing that I absolutely needed for my wedding was a highly recommended wedding photographer. Being in the business I knew that at the end of the day, more than the venue or the décor, images of my friends and family with me on the most important day of my life was the most important thing and therefore was the first vendor I booked once I had a confirmed day and venue. Because photography is so important to me and we wanted to relive the day years from now I was willing to use a large sum of the budget towards this, knowing that I would have to sacrifice in other areas. Make sure you have a list of your MUST haves and budget for them first!
Always try to meet your potential vendors in person. Speaking to a person over the phone or via e-mail is completely different than meeting them in person. You'll get a great feel for their personality, passion, professionalism and their style of work in person, you can ask questions and have a real two way conversation. Always ask to see various samples of their work not just their BEST work. Many vendors may have one or two amazing weddings and every other wedding just being mediocre. You want to see a consistent set of amazing work to base your decision on. For example, you may visit a wedding photographer who has been in business for 20 years with one amazing wedding, if every single other wedding doesn't live up to that wedding and the rest of his work is mediocre at best do you really want to hire that person to capture the most important day of your life? See a vendor's most recent work! If you're visiting a florist for example, chances are they will have sample floral bouquets or center pieces for an upcoming wedding or event. If not, images of their most recent work may be able to give you a strong understanding of their full body of work and their most recent work. Tip: Explain your vision for your big day to your vendors, after all they are professionals in the wedding field and can come up with ideas, create concepts, assist you in executing your vision or provide insight you may not have thought of.
Always ask for references! There is no better proof that your potential vendor is everything they claim they are than words of experience from a past bride. Websites such as Wedding Wire have proven to be strong resources. After all before putting your dreams and dollars in someone's hands it would be comforting to know how past clients have felt about them and their ability to deliver.
Be organized! If you are having several vendors, ensure that the vendors know who they will be working with, emergency contact information just in case and a timeline of all your events. This information is important; for example, your florist may need to get in contact with the cake designer if you are having flowers on your cake, they may both need to get to the venue in advance to ensure the florist has enough time to put the flowers on the cake and then find a fridge to place the cake into until the reception. Make sure they communicate with each other and with you.
On the big day, give someone else the responsibility of coordinating the wedding details like a same day coordinator, bridesmaid or mother of the bride. Give the liaison descriptions of everything you have ordered and make sure the vendors know to contact that person and not you. Enjoy your big day, don't stress over the details!
Remember to choose vendors that fit your budget, have consistent work you love, feel a connection with to and you think will best execute your day!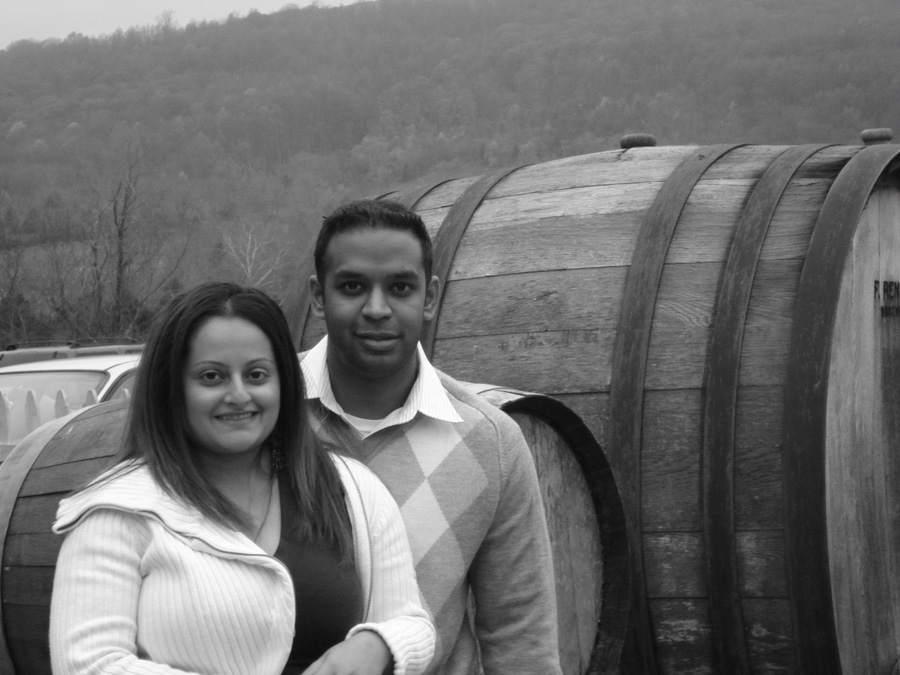 (Taken with Neeva's 'Little Pink' Point and Shoot Camera)