As many of you know Neeva and I got married earlier this year; as such we had to hire a wedding photographer (somewhat obvious) whose work we loved and whose price tag fit within our budget (failed but it was worth it). Being in the industry we had quite a bit of insight into who the best photographers in the industry were and common practices they employed so we wanted to share our insight of what we learned. Today's post will discuss as wedding photographers what we looked for from our photographer to shoot our wedding.
A little bit about our wedding: Our wedding was LONG we needed a photographer from about 10:00AM until 11:00PM but with a constantly changing timeline we wanted a photographer who worked on an essentially unlimited timeline so we would not be nickel and dimed if the wedding ran over or our times changed. Our guest count was a little over 250 people with a few events happening at the same time (cocktail hour and couples portraits) therefore we knew we needed two photographers. Lastly we knew we wanted all the images on DVD and an album; being that we were photographers ourselves we knew the value of the digital prints as well as our first family heirloom; our very own album.
We could go into a twenty five page thesis in what is important when hiring a wedding photographer but to save space, time and sanity we have highlighted the top few items. If you would like a detailed overview give us a call we would love to assist 🙂
What we learned up to our wedding:
Engagement Session: It allowed us to get comfortable with our photographers, understand their style but more so we what type of images we liked and did not like. For example I LOVED the artistic images of both of us not looking at the camera with beautiful lighting, unique poses and general awesomeness. Although Neeva liked these images she LOVED the images where we were both looking at the camera with a shallow depth of field. Because of the engagement session we knew what we both liked individually, together and what our parents liked. The day of the wedding we knew this and were able to incorporate it into our couples portraits time. We also used the images for our guest signature book, a canvas that we had made and a slideshow that played during our cocktail hour.
Quality: We knew that the photographs from the wedding would be our one and only memory of the wedding day for the rest of our lives therefore we wanted to ensure that our photos captured all the important moments during the wedding and that our photographers understood what those moments were, we had images that we loved and our parents loved as well and we had fantastic images of the two of us that we could cherish for a lifetime. We wanted timeless photographs that were beautiful, fun and truly captured our wedding day.
Two Photographers: Extremely Important – The more we planned our wedding the more we realized that there were a LOT of moving parts that we wanted photographed, the two of us individually getting ready, Baraat and décor, cocktail hour and couples portraits, ceremony pictures covering us and our families, etc. We knew we needed two photographers who were not only great but we were comfortable with plus with over 250 guests it only made sense. After the wedding we realized why this was so important as we saw the different angles, people and vantage points from where images were shot. We were simply impressed and happy we had two photographers.
Couples Portraits: We hired our wedding photographers primarily because of the images we saw that they produced of the bride and groom were images that a normal photographer could not produce in a million years; it made those images stunning and unique. We wanted that, we wanted something with unique posing, beautiful lighting and fantastic images of us that we could keep for a lifetime.
What we learned on the day of our wedding:
Personality: Our photographers were with us more than our own family; as such we wanted photographers we could not only get along with, hang out with, joke with but who understood us. This may sound a bit trite but go with me on this, we didn't want a photographer who was always negative around us on the biggest day of our lives; we wanted someone who captured everything, was happy throughout the process and truly cared about us; even if it was for just that one day. It made us more relaxed, they ran interference when needed it and in down times allowed us to joke and laugh with friends.
Same-Day Edit: We have been surprising our clients with a same-day edit throughout the year and have now included it as an add-on to our packages. However seeing your own images hours after the event in all its glory is nothing short of amazing. We were blown away with the beauty and immediacy of the images. It was an added surprise to all of our friends and family who all enjoyed it immeasurably.
Photobooth: We LOVED our photobooth and the unique images we got from it, we had a visual guest signature book of image from everyone at the wedding. We had some goofy images, funny images and generally awesome images of our guests and an experience our guests LOVED. More so the images were downloaded by our guests and used for holiday cards that we received, facebook profile pictures and e-mailed all over the place. We loved the images because we knew who came to the wedding and it showed that they had fun. Our guests LOVED them because they were fun pictures of themselves that they could use for a variety of items.
What we learned after our wedding:
Speed: Many photographers state that the images from the wedding date will be ready six to eight weeks after the wedding. Neeva was on her laptop scouring facebook for wedding photographs from our wedding about an hour after the wedding ended. We realized quickly that a quick turnaround is extremely important and that clients want their images quickly and would love to use the images as soon as possible. We have changed our policy since realizing this and have a goal to turn around wedding images within three weeks with our normal teasers going up two days after the event.
Quality: The quality of our images were fantastic, the images were high resolution and could be used for a variety of items, we are happy with having high quality images at a high resolution that could be used for a plethora of items. I guess this is somewhat obvious; the part that may not be is the resolution. Some photographers only give mid-resolution images meaning you can only print 5×7 images with them. Our gave us the whole caboose from which we can make large prints, albums, Thank You cards and anything else we desire.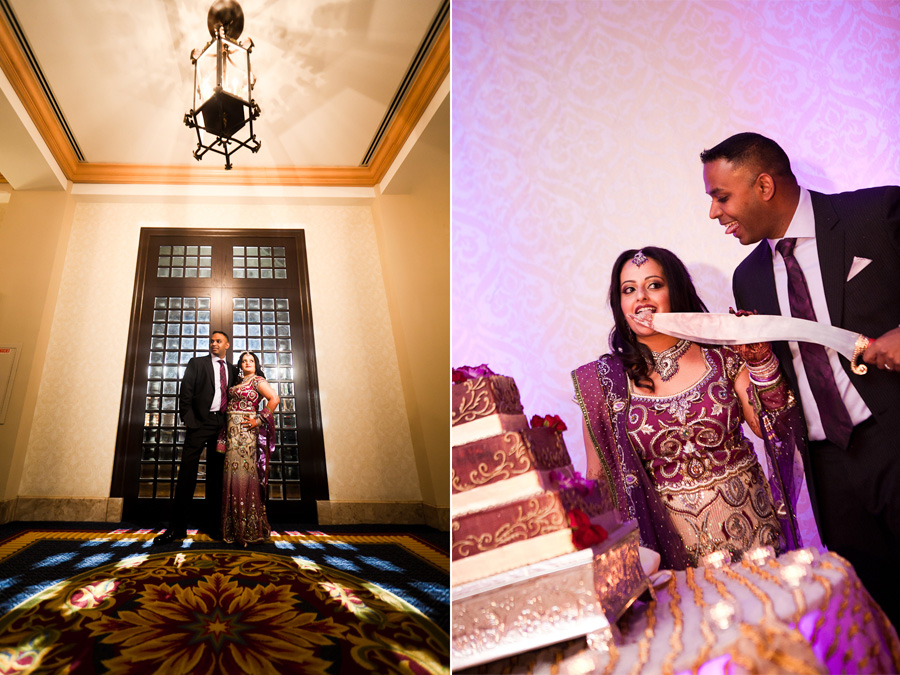 All photos were taken by our amazing wedding photographers Gray Photography. We will be posting images from our wedding and what we learned from our wedding in the upcoming weeks. Stay tuned and as always if you have a question or a topic you want us to cover just drop us a line! Stay Thirsty!