He grasped her hand tight, helping her stand straight as her stilettos sunk deep into the wet, freshly cut grass. They smiled as they gazed into each other's eyes, the day that they had been waiting for was quickly approaching. Leena and Anand met in highschool and their first date took place over ten years ago, yes you read that right it wasn't a typo they have been dating for over ten years. Anand, a year older than Leena, had noticed her in the hallways of their highschool. He knew he had to get to know the girl that simply took his breath away so one day he finally worked up the courage to ask her out. But Anand didn't ask Leena out on any ordinary date, he asked her to his senior prom. Yep, their first date was prom!!
Ten years, attending college in different states, med school together in the Caribbean, and finally residency at different schools, has finally brought them here- happily engaged and planning their amazing wedding!
Leena and Ananad's engagement session took place at the beautiful Brookside Gardens in Maryland. Leena looked stunning in her Indian clothes. Her first outfit, a sari, matched perfectly to Anand's casual suit and pink tie. Her second outfit was an absolutely gorgeous curridar. We had so much fun with our couple as we posed them at the Japanese Tea Garden, the Fragrance Garden and the geese pond. We were able to play with different lighting techniques as the sun dipped across the horizion.
Leena and Anaand, we had so much fun photographing your engagement session we hope you love the images as much as we do!
[pinit]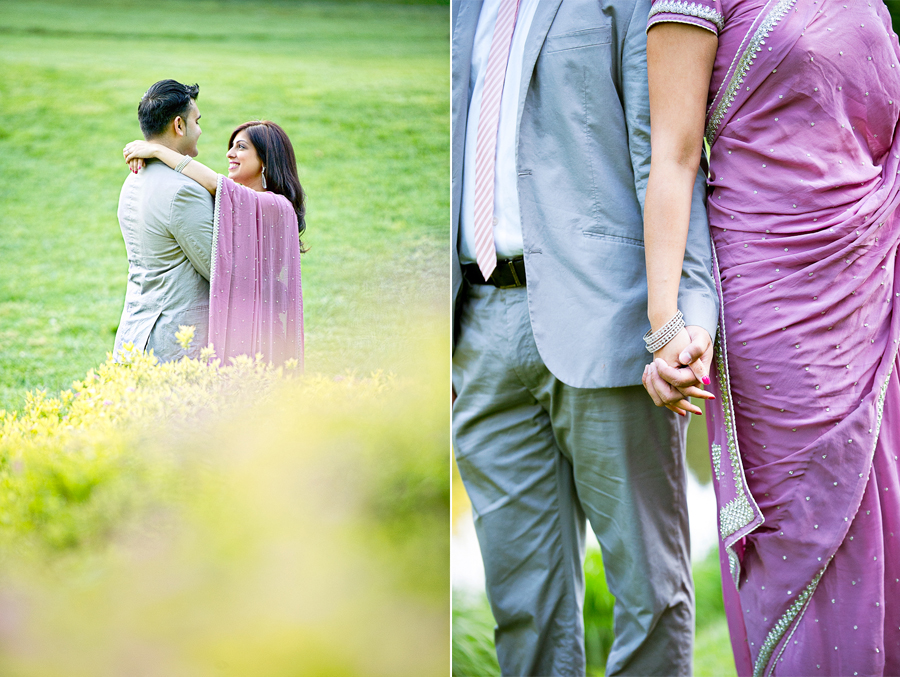 [pinit]
[pinit]
[pinit]
[pinit]
[pinit]
[pinit]
[pinit]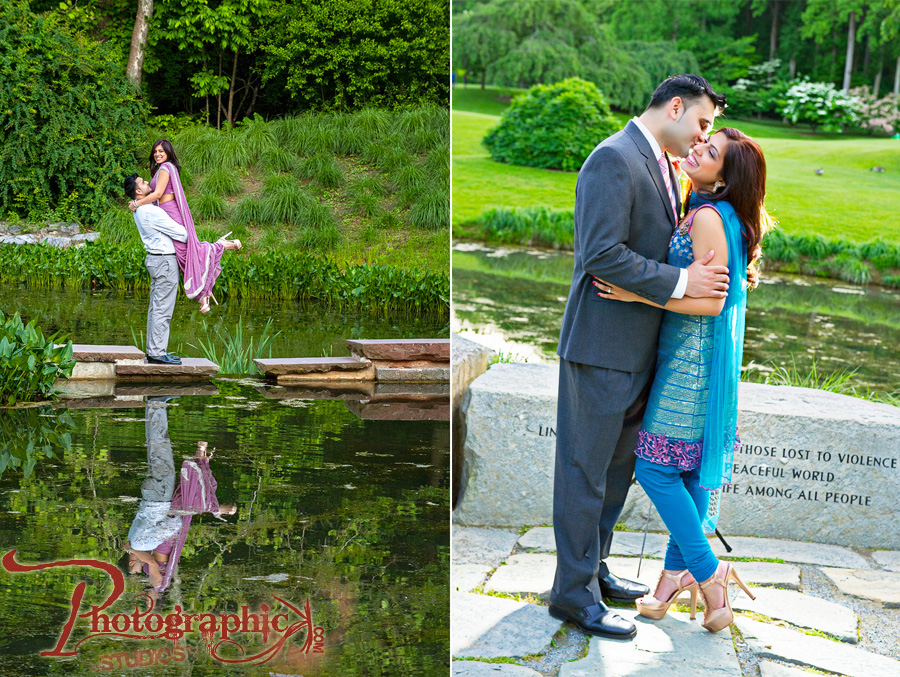 [pinit]
[pinit]
[pinit]
[pinit]
[pinit]
[pinit]
[pinit]