After seven years Vivek knew it was time; time to ask his best friend, his confidant and his study partner to marry him. Shivani and Vivek had been dating and traveling the world together for what seemed to be a lifetime from meeting in Baltimore through mutual friends, to getting their doctorates from the Cayman Islands and traveling to exotic locations throughout but always – hand in hand.
Vivek was a romantic; he knew that to propose to the women of his dreams he would have to do it in a way the etched the day in Shivani's mind for all time. So for her birthday he surprised her with a trip back to the Cayman Islands. Their old stomping grounds – a place that meant the world to them, the place where they fell in love over and over again from studying on the beach, grabbing a bite to eat in the wee hours of the morning to simply being together laughing uncontrollably.
Once they arrived, Vivek gave Shivani a hand written letter detailing what to wear and where to meet him. She was instructed to meet him on the beach at sunset for dinner but Vivek had other plans. As the sun was setting he dropped to one knee and asked the women he fell in love with to marry him. As tears rolled down her cheek and she was choked up for words she simply flung her arms around him and whispered 'obviously yes'.
Their fairytale wedding followed their fairytale proposal as Shivani and Vivek were married at the Baltimore Marriott Waterfront. With family and friends around Shivani promised to always be in Vivek's corner and Vivek promised to take care of Shivani for eternity. Family and friends looked on as they proclaimed their love, their life and their laughter to each other.
Shivani and Vivek – thank you for allowing us to capture such an amazing union; we loved every moment of it – from the fantastic families and friends to the unique aspects that made the wedding so uniquely you.
Baltimore Marriott Waterfront Indian Wedding Amazing Vendors:
Makeup Artist: Makeup by Mala
Venue: Baltimore Marriott Waterfront
DJ: DC's Dynasty DJ Replay & DJ Korupt
Caterer: Moghul
Decor: Lambiance
Wedding Cake: Sugar Bakers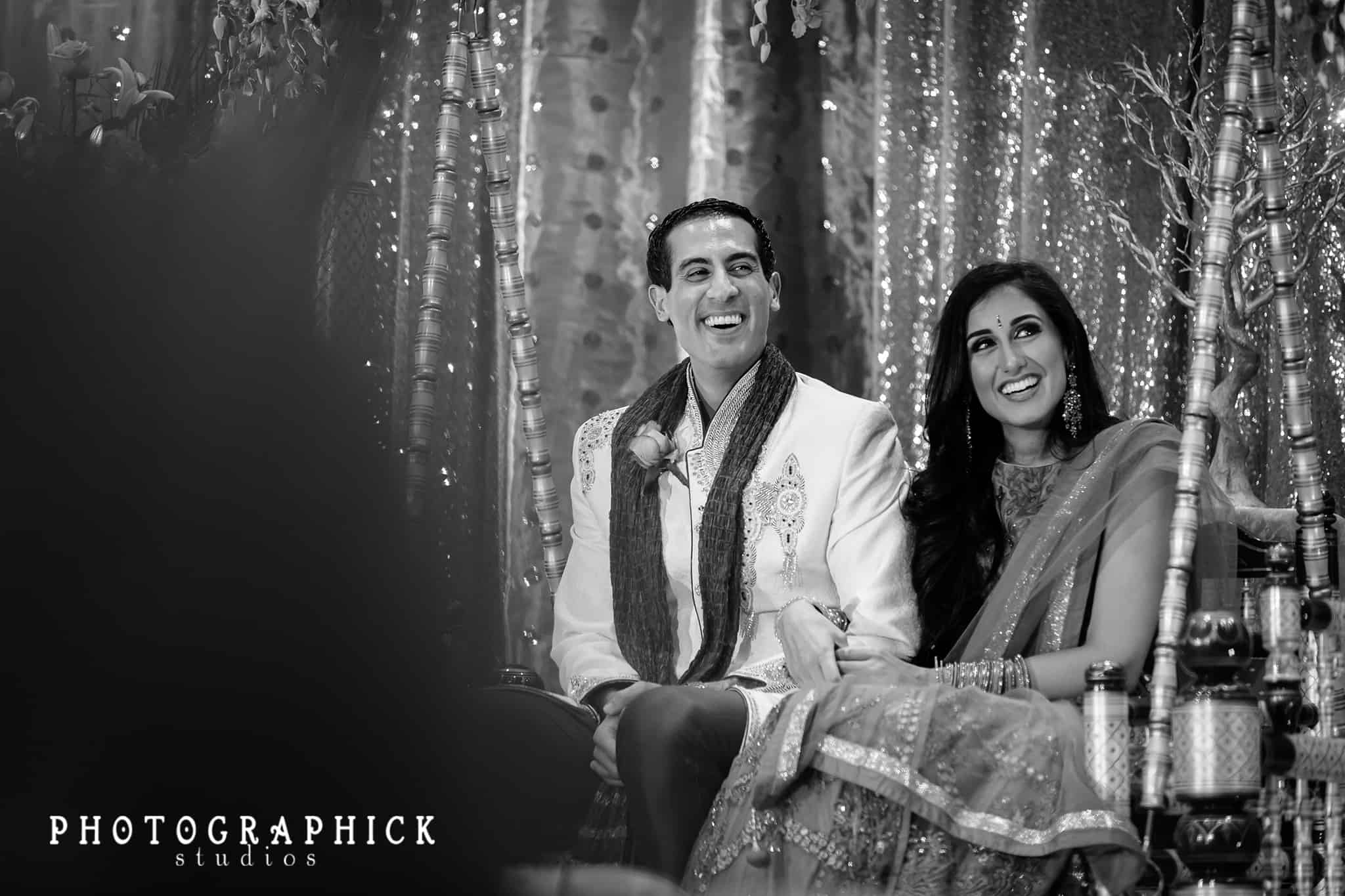 Baltimore Marriott Waterfront Indian Wedding Decor was lavish, stunning and beautiful. The raised isle draped in pink silk truly tied the room together.