Let's face it, the wedding planning process can take a toll on you and your family. From booking your vendors, to deciding on a budget, to figuring out your wedding colors, every single detail takes a great deal of planning, coordination and patience. Once in a while it's important to take a break from the planning process to recharge your batteries (and sanity).
There are several things you can do but remember relaxation is key!
-A romantic dinner. Why not get all dressed up go out with your honey to celebrate your love and your relationship. The stresses of wedding planning can take a toll on your relationship, take the opportunity to take a break from it all and enjoy each other's company. Consider pairing your romantic dinner with a romantic comedy. Dinner and a movie! Just make sure regardless of what you talk about the wedding is not one of them; think of this as a "day-off" from the wedding planning process.
-A salon day. Couples massage or a spa day with your bridesmaids. Is there really a better way to relax? Treat yourself to a mani/pedi, facial and body scrub. Not only will the facial and body scrub relax you it will help get your skin ready for your big day!
-A mini vacation. Your bachelorette party is a fantastic way to get away from the stresses of planning. Let your bridesmaids take charge and plan your special weekend away. You'll laugh, joke and spend time quality time with your closest friends. Not planning on going away for your bachelorette party? No problem, perhaps you and your honey can sneak away for a night to a hotel outside of the city or simply a day trip to a vineyard.
Remember the key is to relax. Weather that means locking yourself up in your room with a good book or spending the weekend at the beach; rest, relax and remember the end goal is to be married.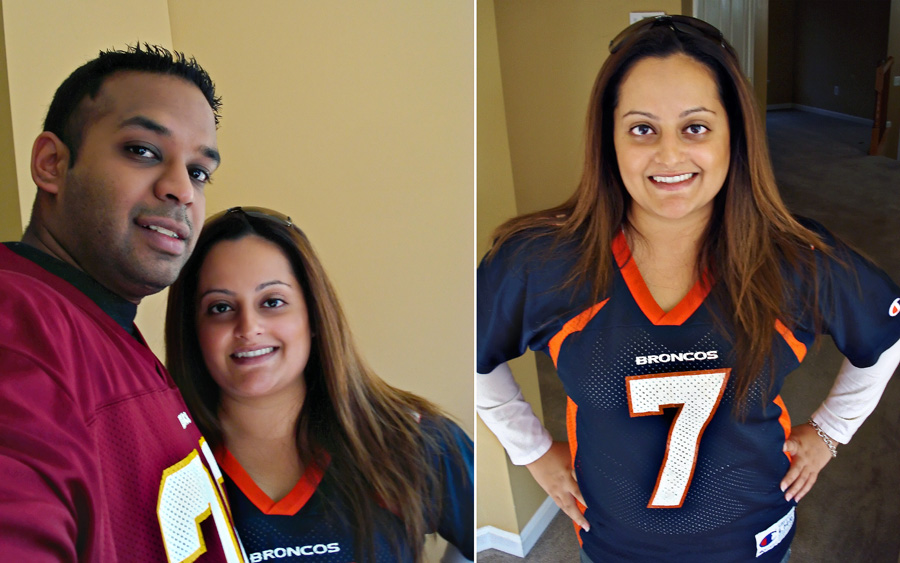 And although not every girl loves a whole bunch of men tackling each other; I couldn't think of a better way to relax than watching a little football! Or traveling the world 🙂